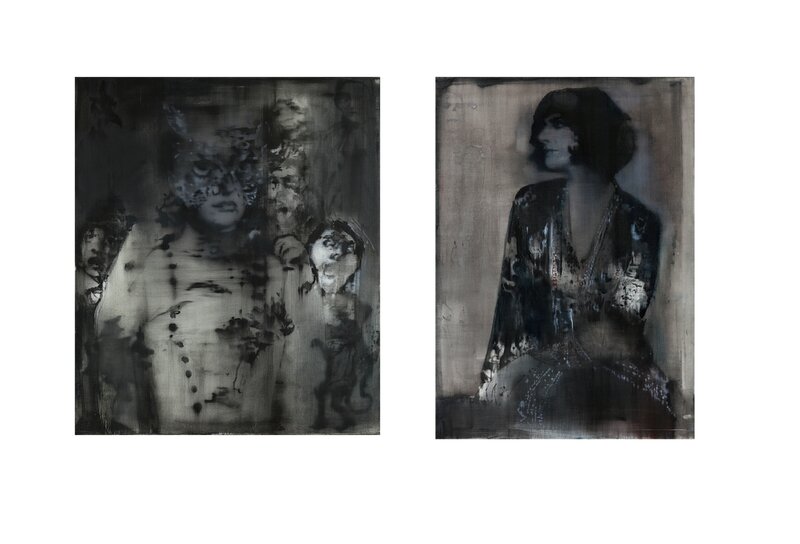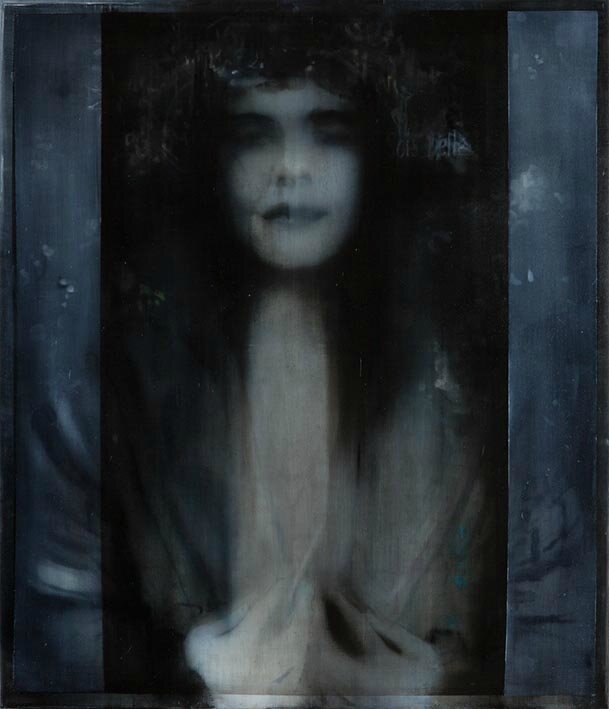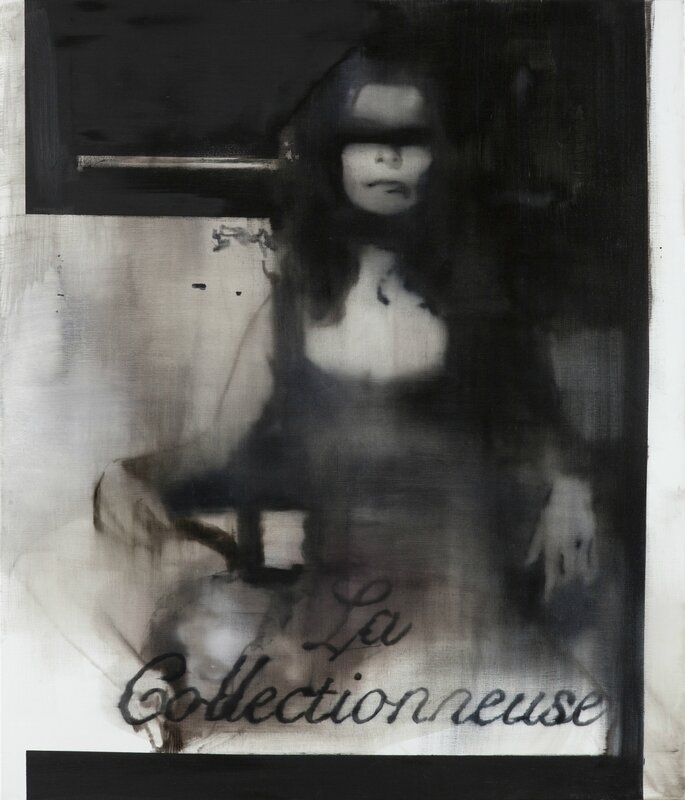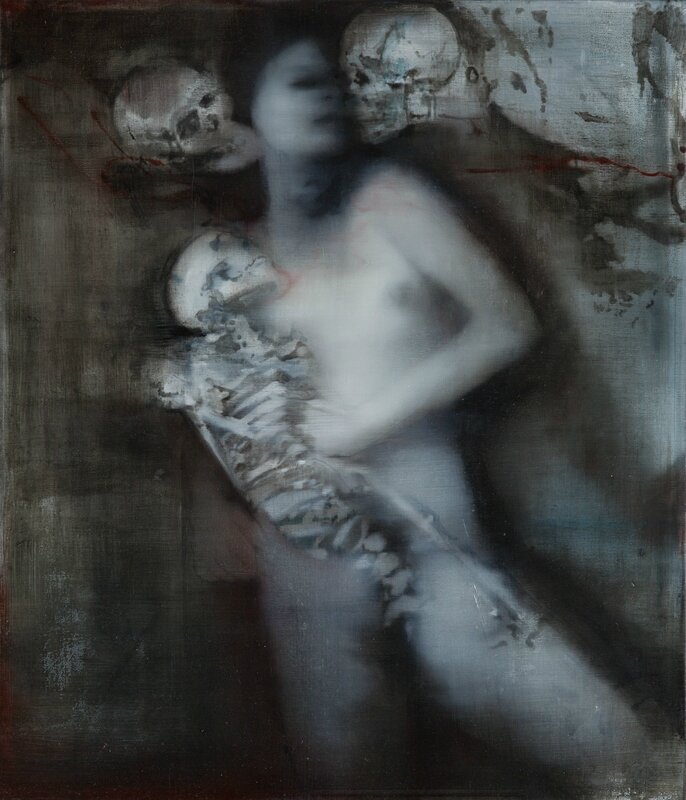 Je Ma Muse
" Femininity […] could be worn like a mask. The reader would have good reason to wonder where the limit lies between authentic femininity and masquerade.What I think […], is that there is no difference ; completely or superficially, it's the same thing"[1].
Je Ma Muse, declension of self-portraits leaning more towards autofiction than autobiography, poses the question of the being, of the border between reality and dream, of the limit between the event lived and the sublimated memory. A metaphor for the image held in memory rendered intangible, like a time-worn photograph, Jacqueline Devreux's painting is anchored in the tension between the effect of photographic reality and fantasized pictorial representation. In appropriating images that draw as much from legitimate artistic tradition as from less conventional spheres, the artist explores collective references and reaches the remake of her multiple identities. A veritable masquerade, Je Ma Muse reveals a series of canvasses which, while exalting the notion of intrinsic production to the level of composition, bring into question the dramatisation of human relationships and proclaim that the other, the I, is perceived like the actor in his own role subjected constantly to the need to readapt, to reframe. An unfinished (self)portrait, the work of Jacqueline Devreux reverses the traditional concept of the muse and unfurls itself as if in the frantic pursuit of her own identities, an outlet to diverse emotionalism, where the multiple facets of her femininity are merged.
Der Spiegel (The mirror) (p.), engages the symbolism of German ancestral myth and represents the theme of unveiled intimacy. A woman with an impenetrable gaze, she discloses her reflection to the world and imposes this body stamped like the ultimate witness of her existence, of times past. At once an open window overlooking the scene and a surface where she is reminiscing, The Mirror offers a glimpse of an image where the notions of intimacy and exhibitionism are found entangled, placing the spectator in a position of unveiled voyeur.
Exclusively figurative, the paintings of Jacqueline Devreux blend the classical technique of glaze and baroque construction, low-light chromatic field and ironic subject, the effect of reality and improbable encounter, and plunge the spectator into an atmosphere of uneasy strangeness.
P.H
---
[1] Joan Rivière, La Féminité en tant que mascarade, 1929